Hesheli Education is a UK education consulting company set up in 2013 in London. Hesheli-edu is committed to providing students with online courses originated from the UK. Our professional team is composed of teams of UK teachers and tutors. We are educated from variety of academic fields and are familiar with the British education system, syllabus, curriculum system and subject content. We have a wealth of teaching experience in many years of practice. We use a combination of content language integrated learning (CLIL) and project based learning (PBL) to inspire students' curiosity to learn, improve knowledge, skills and grades. We are committed to providing quality online courses to K12 students. We provide 6 stages of online courses, Cambridge Primary Science, to Y1-8 students through our affiliated institution Hesheli Online School.
Registration Informaiton
Heshelli-edu is registered with Companies House in August 2013;
Registration Name:Hesheli Education Consulting Ltd;
Registration Number:8667738;
We provide online lessons at Hesheli Online School platform.
Our Team
Alex
Teacher & Education Consultant
I am a qualified teacher. My teaching experience started in July 2015.  I received a BA English Language and Literature from the University of Liverpool in June 2015. Then after, I took a 2-year PGCE Teach First Leadership Development and an on-the-job teacher training programme at The Grangefield Academy. Then after I taught students in schools in both the UK and Sweden, as well as tutoring students in KS2, 3 and 4.
I worked with young students in an international preschool in Copenhagen many of which did not speak much English. I really enjoyed helping these students to develop and begin to have some conversations in English. I enjoy working with students of all ages and helping them to progress with their studies and language.  Outside of the classroom, I regularly met with students for extra 1-to-1 support, including an after-school club. I also engaged with parents whenever appropriate.  
I am an incredibly passionate teacher. I strive to make sure all of my lessons and assessments are well planned and differentiated. I also make sure my lessons are engaging, with a variety of tasks, one to one support and some fun games. My aim is for students to feel they can trust me, ask me for help, as well as be inspired by my enthusiasm.
I was born in Yorkshire, England. In my spare time I like reading, traveling, playing netball and cooking.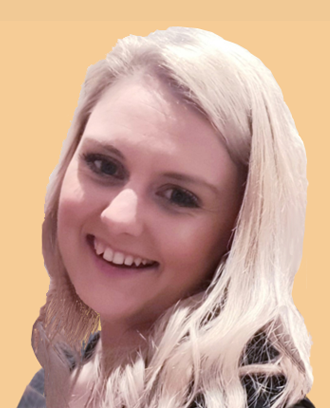 Joanna
Teacher and Education Consultant
I have been a primary school teacher since 2014. I have taught across KS1/2 and have experience of preparing children for sitting their SATS papers and phonics screening. I have a wealth of resources to support and help to build students' confidence in many different subject areas  such as Science, English and Maths.  I am aware of current educational changes and am able to discuss resources with other educational colleagues. 
I completed a 4-year BA (Hons) in Primary Education (5-11 year old) at university and have worked across many different year groups and in many different schools as a result. My main passion as a teacher is to find appropriate learning styles for each individual child, which enable them to flourish and feel confident enough to tackle any challenge they may face in their study.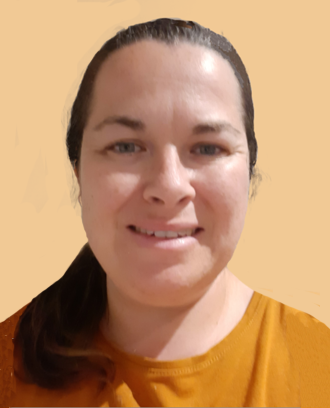 Erin
Teacher and Education Consultant
I am a relaxed and calm teacher who has a love of everything related to Science, with particular interest in Biology, medical sciences and geology. I have a firm base of all of the three sciences, geography and geology. I enjoy working with young people to help them achieve their full potential and provide supportive and encouraging direction. I also help them prepare for important examinations and coursework. My students have previously described me as 'caring, non-judgmental, knowledgeable and willing to help'. I have personal interests in travel, gardening and family. I would like the opportunity to meet you and see if we could work together to help you through what can often be distressing and stressful times leading up to important and often life changing exams.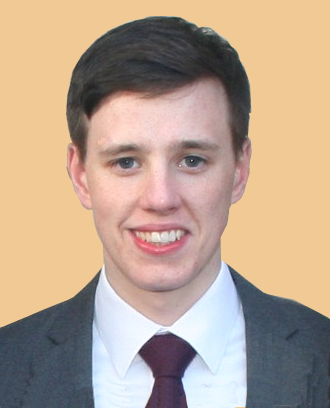 Jared 
Teacher and Education Consultant
I have been accumulating teaching experience since 2016 and am comfortable teaching students of any age. I have taught English for 6 months in Xuzhou to primary school children and two years in Hong Kong to individuals of all ages. I have extensive experience as a Biology, Chemistry, and Medical Studies tutor of High School and University students.
Having learned several languages myself, I am fully aware of the difficulties students face and as such, I am able to better understand my pupils. I strive to understand and adapt my approach to the learning styles of each child in the class, in order to help each individual achieve their full learning potential. I am a strong believer that 'practice makes perfect' and as such my lessons take an interactive approach to learning, encouraging student participation as much as possible. This coupled with regular revision of previous topics allows for effective cumulative learning and produces impressive results.
I am wholly invested in the welfare and progress of each of my students and will go the extra mile to ensure they are happy, healthy, and enjoying the journey of learning.
I was born and raised in the UK. I am about to undertake a Masters's degree in Tissue Engineering and Regenerative Medicine at the U of Manchester, as part of my training to become a doctor.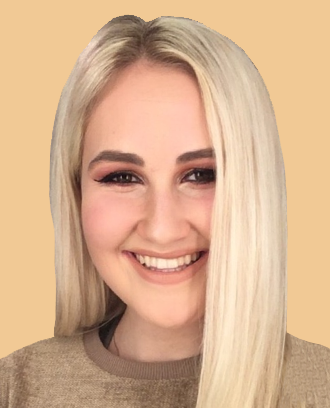 Heather
Teacher and Education Consultant
I am Heather and I was born and raised in Birmingham, UK. I have been teaching students aged from 4 to 19 since 2015. I aspire to make lessons both enjoyable and academically effective. Each students' learning style is unique, and I am attentive to this. Over the last four years I have been teaching a range of students with varying academic abilities and levels of motivation. I am a personable and effective tutor with a strong academic background and have extensive teaching experience. 
In 2019 I attained a First-Class Degree in Geography from the University of Cardiff, and I am currently undertaking a master's degree in Development Economics at the University of Copenhagen, Denmark.
Something that is key for me is keeping track of progress and making sure that new skills are embedded into long term memory. I find it productive to revisit previous topics in the first ten minutes of each session, in a revision style activity, in order to ensure that students learn cumulatively. I strive to ensure that my students feel comfortable in the lessons and are honest with me about their learning needs and how best we can achieve the given aims of the lesson together.  I believe that all students deserve the opportunity to gain the best grades they can and feel proud of their achievements upon leaving school, and it is my role to support them in this endeavour.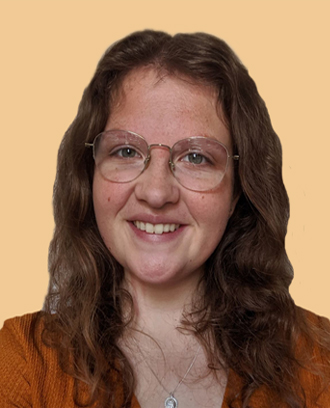 Atlanta
Teacher and Education Consultant
I am majoring in geology at Portsmouth University. In the fields of both Science, and specifically Earth Science I have spent over 5 years studying the subjects myself, giving me wide insight into the knowledge and types of thinking needed to understand the topics being taught. I have been interested in teaching since my childhood. My dream is to become an excellent teacher. I have rich working experience in primary school and junior high school. I am very keen on helping children expand their knowledge and I will try my best to make sure that every student can reach their full potential.
My teaching philosophy is to give students the tools and knowledge to use their own thinking to answer questions. This is important because I think giving students the opportunity to use their own thinking when studying science is critical to their understanding of the subject and progression in the field as a whole.
James
Teacher and Education Consultant
I am currently undertaking a Bachelors of Science in Geology at the University of Portsmouth. One of my biggest passions in life is helping students to learn effectively, and I believe I am adept at doing so while facilitating learning. 
At GCSE level I achieved A* in English literature and an A in Geography. This, coupled with A-Levels in both allows me to have first-hand knowledge of the subjects.
Most importantly, I am passionate about what I do and making sure everyone has the opportunity to succeed. In both of my favoured subjects, I had some brilliant teachers who have had a huge impact on my education experience. My ultimate goal is to extend this to other students. My areas of key knowledge are within Geoscience, Physics, and English.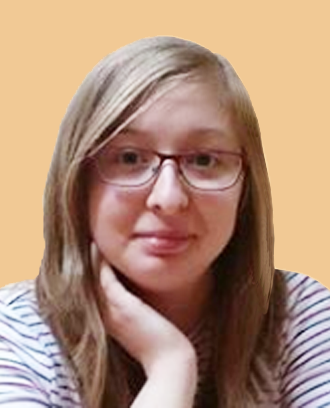 Natalie
Teacher and Education Consultant
I am a highly experienced tutor and I have experience of tutoring everything from primary school Maths and English, KS2 and KS3 SATs, preparing for the 11+ and GCSE and A-Level.
I can also help with preparation for university entrance exams and interviews. I am familiar with the current syllabus for all school years and create my own lesson plans and learning materials to suit the students I am teaching. I believe in a personalised approach, teaching in the way that the student learns best. I have experience of teaching students of all ages and abilities, with a focus on students enjoying the subject they are studying and achieving results.
I have been tutoring on and off since 2012 in order to fit this around studying and working full time. I studied Physics at the University of Oxford, graduating in 2015.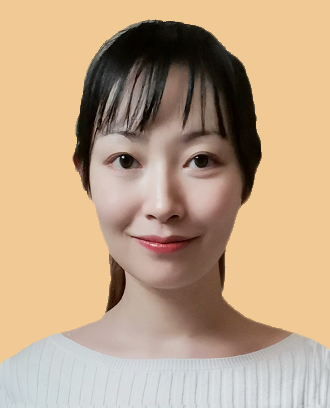 Stacy  Cui
Teacher and Education Consultant
I  did my GCSE and A Level in York, UK, and  BSc Pure Mathematics  with outstanding results at U of Bath. Then after  I got an MBA degree from U of Bath Spa.
After graduation, he worked in roles as an A-Level Maths teacher and assistant managing director. I am friendly and patient with students, rigorous logic, and good at constructing frameworks to help students discover their strengths and stimulate students' interest and potential in mathematics. I have a wealth of experience in many years of teaching, and successfully helped students achieve good results in IGCSE and A Level exams.
Recently, I have been working with the Hesheli-Edu R&D team to develop Cambridge Primary Science online courses, and am in charge of marketing the programme in mainland China.